Motorola XPR3300e radio repair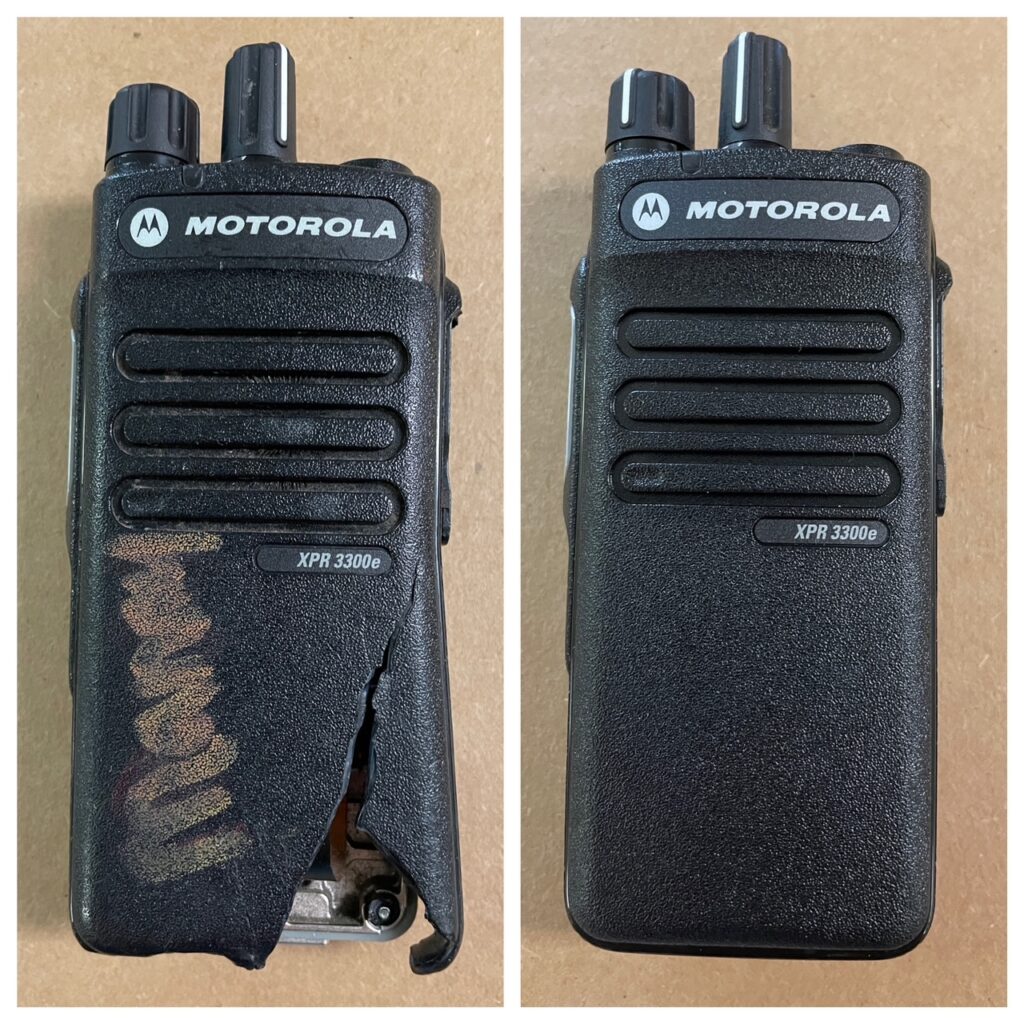 Some days on the job are tougher than others. It's always a bad day when your radio isn't secure and you drop it into an industrial machine that takes a big bite out of the radio. That is what happened with this XPR3300e radio. Your next big hurdle is telling the manager what happened, followed by getting the radio sent in to the repair center to see if it can even be saved.

This Mototrbo XPR3300e radio arrived at the Delmmar radio repair facility mid-summer. Once the radio is checked in to the facility, it goes back to wait in line for repair. Good news, Delmmar's senior technician was able to repair and replace missing components from the exposed component board. During the repair process he replaced common failure parts, along with replacing the exterior house. All covered by the flat rate repair fee. The radio was retuned and align back to factory specs. Within 5 days it was headed back home to the client via UPS.
Can all radios like this be repaired?
Not always, but know our highly skilled technicians make every effort to repair each radio that arrives here at the Delmmar radio repair center. We do component level repair. We offer affordable flat rate radio repair with a fast turnaround. If your radio is deemed non-repairable, you only pay for the return shipping costs.