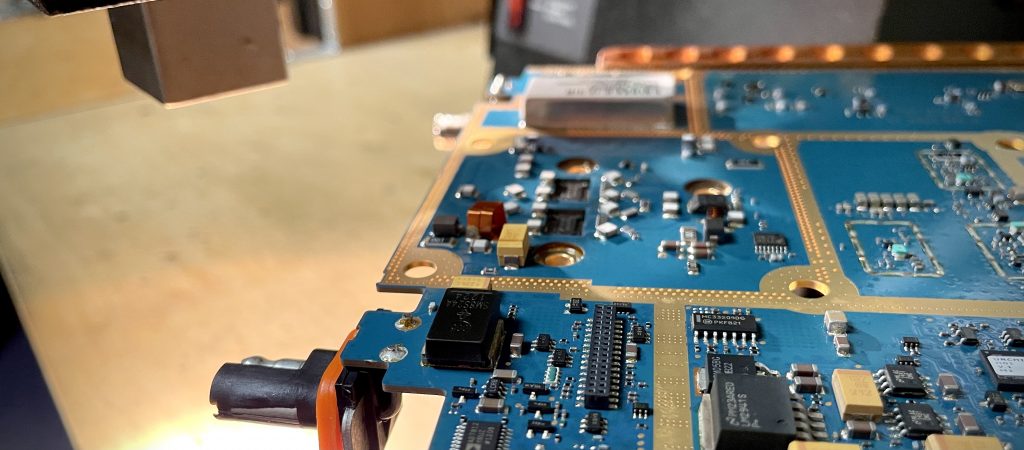 Delmmar Communications Corp. is a 2-way radio dealer offering communications equipment and radio repair nationwide to businesses, municipalities, and other organizations since 1987. Founded by Dale Hueske (1929-2021), a retired fighter pilot and Nebraska-born farm boy, who began his business out of the back of his panel van. He brought high quality radios to the door steps of businesses throughout the country. From there his business grew to be nationwide and now offering a full line of communications products from Motorola Solutions, Telex Radio Dispatch, Pyramid and other major brands. Delmmar's on-site radio repair center features a fast turnaround on most radio models.

Delmmar employees a full-time staff of electronics technicians and customer service staff who have expertise in new communications equipment to fit your company's needs. We can repair current and legacy two-way radio equipment at the component level.

Affiliations and awards:
The company is a five time winner of the Motorola Pinnacle Club, reserved for Motorola's top dealerships, a three-time recipient of the Motorola MotoStar Award for Customer Excellence.
Phone numbers:
800-872-2627 toll-free
816-632-1800
Hours:
Monday-Friday (except holidays)
8:30 a.m.-4:00 p.m. Central Standard Time
Mailing Address:
PO Box 435
Cameron, MO 64429
Physical Address:
920 N. Ashland Dr
Cameron, MO 64429
Email Addresses:
delmmar@delmmar.com
Note: If you do not receive an email reply within 48 hours, give us a call.
Website:
www.delmmar.com
www.eradiostore.com (ecommerce)
Blog:
www.delmmar.com
Facebook:
Delmmar on Facebook
Twitter:
@DelmmarComm
© 2023 Delmmar Communications Corp.
MOTOROLA, MOTO, MOTOROLA SOLUTIONS and the Stylized M Logo are trademarks or registered trademarks of Motorola Trademark Holdings, LLC and are used under license.  All other trademarks are the property of their respective owners.

© 2023 Motorola Solutions, Inc. All rights reserved.